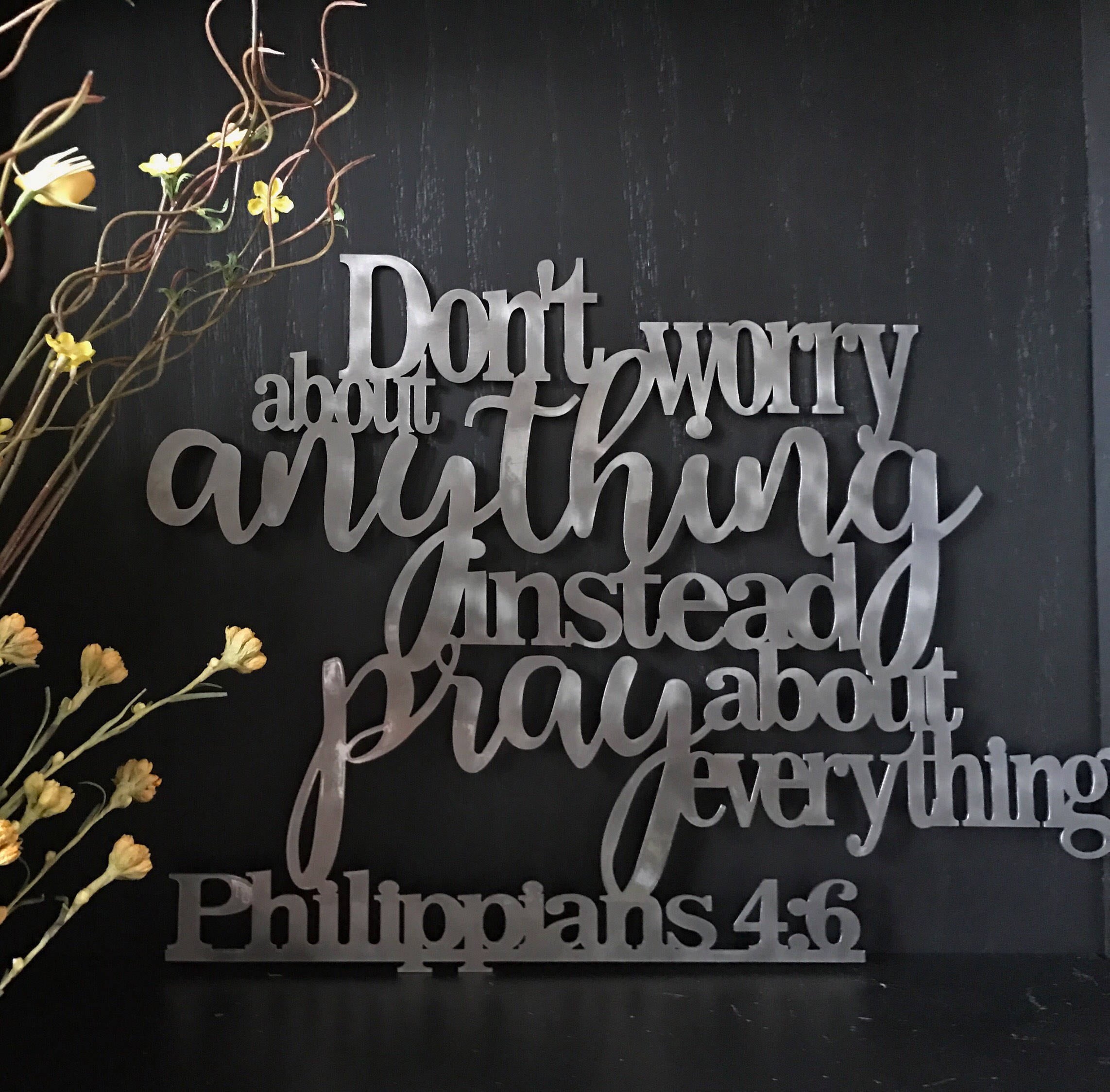 By Benjamin H. Liles
We all experience and have anxiety. Some people get anxious at the slightest hint or provocation. Other people seem to get anxious when things get tough. Stress is a funny thing. We often do those little things when we feel stressed. Jesus told His disciples, "Peace is what I leave with you; it is my own peace that I give you. I do not give it as the world does. Do not be worried and upset; do not be afraid" (John 14:27). God told Moses and Joshua as well a few others simply "Do not be afraid" (Deuteronomy 31.6; Joshua 1:9; Isaiah 35:4; Psalm 34:4).
So, why do we get afraid? Why do we panic and allow our heads to get into this place of "Oh my gosh, I am so stressed! I am so afraid and trembling right NOW!"? Some times I think we get upset and scared by the circumstances we are dealt with in a moment's notice. Some of us put a brave face on as if nothing has happened, but in fact we are the ones who need God's voice to tell us, "Hey, I got this. Let me deal with it and you have nothing to fear. I am with you."
How do we get in on this secret of being calm? there are times my wife forgets, and I do too, but keeping God's word in front of us--memorization--is a key part. Why do I say memorization is important? David penned these words: "Your word I have treasured in my heart, that I might not sin against you" (Psalm 119:11, New American Standard). When we memorize God's word and practice it over and over again it helps not only with our memory retention, but it's more than just a stress reliever too. It tells God that "When I practice recalling the word You gave, it keeps You, God, active in my life." If we just refuse to keep His word memorized and to live out His peace for our lives we feel trapped in a rat race, all the while feeling more stressed and thus more afraid. God doesn't want us living that way.
Here are some verses to look over, to ponder on, and to memorize:
Philippians 4:6, "Do not be anxious about anything, but in every situation, by prayer and petition, with thanksgiving, present your requests to God."
-- When it comes to our needs God loves to hear from us. He hears us and will answer us when we come humbly before him with our concerns.
Isaiah 41:20, "Fear not, for I am with you; be not dismayed, for I am your God. I will strengthen you, Yes, I will help you, I will uphold you with My righteous right hand."
-- God not only gives us the peace we need, but He strengthens us as well. Think of the parable of the footprints in the sand; when things get tough there's one set of footprints instead of two sets. God tells us with this image, "I will carry you when things get tough."
Psalm 94:19, "When anxiety was great within me your consolation brought me joy."
-- Getting anxious upsets us and can make us sad; God gave us Christ, whose name is "God with us: Emmanuel" to let us know He is indeed with us. In this we can find joy even when we feel desolate.
1 Peter 5:7, "Cast all your anxiety on Him because He cares for you."
-- God loves us so much that when we come to Him with our worries they fall on His shoulders. It's why Isaiah said of God's child, "For a child is born to us, a son will be given us; and the government will rest on his shoulders, and his name will be called Wonderful Counselor, Mighty God, Eternal Father, Prince of Peace" (Isaiah 9:6). Our cares and worries? Christ shoulders them on our behalf.
2 Corinthians 12:10, "I take pleasure in my weaknesses--insults I bear, hardships I endure, even when I feel persecuted, and have difficulties--for the sake of Christ: for in my weakness, then I am strong, because of what Christ does on my behalf" (granted it is a rephrasing, but it's still in line with what the King James, Berean Study, and New American Standard convey).
-- Our capacity as humans go is limited. God's supply is by all means and accounts always full. We can't do everything on our own strength and accord; God helps when we allow Him to and thus ask Him.
Philippians 4:13, "I can do all things through Christ which strengthens me."
-- When we have God's strength nothing can ever hold us back or scare us. If you ever recall this song "Jesus loves me this I know for the Bible tells us so. Little ones do Him belong, we are weak but He is strong. Yes, Jesus loves me. Yes, Jesus loves me. Yes, Jesus loves me, for the Bible tells me so."
Proverbs 3:5, "Trust in the LORD with all your heart and do not lean on your own understanding."
-- More often than we admit it we all lean on our understanding of things and do it our own our terms. It's never enough. We need to keep our hearts and minds attuned to the things of God, allowing Him the right to work in and through us. It's why when we trust in Him can we be successful .
When we desire for God to be for us and on our side, we have to realize He is there on our behalf. He's not this divine genie who pops out and does things on our command. No, he's not the genie from Aladdin. If anything there will be a day when "every knee will bow before Me; every tongue will acknowledge God" (Romans 14:11). We shouldn't be anxious or worry over things when God will care for us. The key isn't just to memorize a few verses, but to continue abiding in God. It's a way of life. Without Him we can do nothing. It is always my hope and prayer that each article God allows me to write helps you out in whatever life circumstance you have. I pray God's grace and mercy on each and all of you for His sake and glory. In the name of Jesus Christ our Lord and Savior. Amen.
One other thing before I leave this article I will get back to Ezekiel and finish that out. I will also think of other articles to write that will bless all of you as God allows me. There are times I feel burned out, but as long as I keep everything before God i/ know that feeling burned out will go away. I love doing what I do for all of you. So, be blessed, be enriched and encouraged by Jesus christ our Lord and Savior.