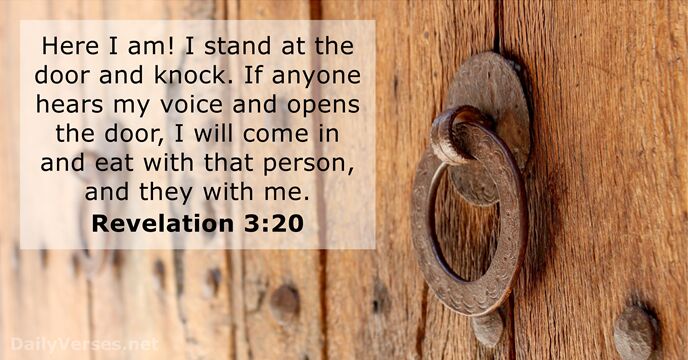 By Benjamin H. Liles
"And he arose and came to his father. But when he was still a great way off, his father saw him and had compassion, and ran and fell on his neck and kissed him. And the son said to him, 'Father, I have sinned against heaven and in your sight, and am no longer worthy to be called your son.' But the father said to his servants, 'Bring out the best robe and put it on him, and put a ring on his hand and sandals on his feet. And bring the fatted calf here and kill it, and let us eat and be merry; for this my son was dead and is alive again; he was lost and is found.' And they began to be merry" (Luke 15:20-24, New King James).
We all have this preconceived notion that God is somehow either angry with us, and also possibly far from us; so far away in fact that He couldn't possibly be interested in our affairs. At least that's the skeptic's claim about the existence of God. Think on this a moment, though. Are the skeptics really all that wrong? No, not on the surface. Scripture says, "Your eyes are too pure to look on evil, and You cannot tolerate wrongdoing. So why do You tolerate those who are treacherous? Why are You silent while one who is wicked swallows up one who is more righteous than himself?" (Habakkuk 1:!3, Holman Christian Standard).
While those who say God cannot be known, it's partially true. I have always heard it said, "A half truth is still in fact a full lie; for if you lie in the smallest part, it's still lying." We still sin. So, how does God truly see us? I think the argument that skeptics and atheists so blatantly display is that they don't fully see authentic Christianity. What they see is this form of following Christ that abandons Him during the week including Saturday only to worship Him on Sunday. So, they're thinking is, "Why should we do that same?"
God tells us through Isaiah, "For a child will be born to us, a son will be given to us; and the government will rest on His shoulders; and his name will be called Wonderful Counselor, Mighty God, Eternal Father, Prince of Peace. There will be no end to the increase of His government or of peace, on the throne of David and over his kingdom, to establish it and to uphold it with justice and righteousness from then on and forevermore. The zeal of the LORD of hosts will accomplish this" (Isaiah 9:6-7, New American Standard).
Jesus came and fulfilled all the words God gave to Isaiah. Jesus came in humility, but also with the power of God. You see, Christ had the Father's vision and mission: to seek and to save that which was lost. He came with no blinders on. He knew the ways of the world and the hearts of men. Each and every time He was tempted to do the will of others, Christ remained steadfast in the Father's will. Now before I give this verse I want to explain one thing about it: when Christ says Truly twice He's saying, "Take note here, this is important." He says to the people, "Most assuredly, I say to you, the Son can do nothing of Himself, but what He sees the Father do; for whatever He does, the Son also does in like manner. For the Father loves the Son, and shows Him all things that He Himself does; and He will show Him greater works than these, that you may marvel" (John 5:19-20, New King James).
Think about this for a moment. If God is so far away from us, not wanting to do anything with us, that He cannot be known, then why did He send His Son through a virgin woman to become the Savior of the world? It floors me and astounds me to no end that there are people so blatant in their sin, claiming basically, "I have no need for God! I'm well, I have no need for Him and He has no need for me!" Fine, that's your choice. You go your way. God cannot and will not work with the proud.
Jesus Christ said to all the people as well as the Pharisees, "It is not the healthy who need a doctor, but the sick. I have not come to call the righteous, but sinners" (Mark 2:17, Berean Study). Jesus opposed the proud then and He still does now. He cannot work where there is no belief in who He is and who He represents. Even Jesus said of himself, to his cousin John: "Go and report to John what you have seen and heard: the blind receive sight, the lame walk, the lepers are cleansed, and the deaf hear, the dead are raised up, the poor have the gospel preached to them" (Luke 7:22, New American Standard).
The whole point is that He went after those who were lost. Jesus came to save that which was lost. He gave back to them what they either lost, didn't have, or simply lacked. Sometimes it has nothing to do with sin and some of the time it does have something to do with sin. Either way, Jesus came to give those who desired, who were silently crying out, "God deliver me! I am a sinner!" It is to those God pursues daily. Just because He's inactive in your life right now doesn't mean He's not there or that He isn't real. It has everything to do with you.
Are you ready to be called and set apart by God? Are you willing to step away from being poor in spirit? Are you able to put off unbelief, the rankness of sinfulness, and to come to God through the Son? It doesn't mean you have to be cleaned up. Christ will take care of that. All you have to do is be like the Prodigal Son, willing to come home, able to be humble, admitting, "God, I have sinned against you and heaven! Forgive me and make me your servant." God is so willing to give you the love, the joy, the peace that comes with becoming His child. He will give you the white robe of righteousness and salvation. He loves you so much, He's willing to run and embrace you as He sees you coming back home to Him. I pray this message God put on my heart for you has blessed you immeasurably, and calls you to at least see more into who Jesus really and truly is. I ask that Jesus comforts and delivers you in His mighty and precious name. Amen.