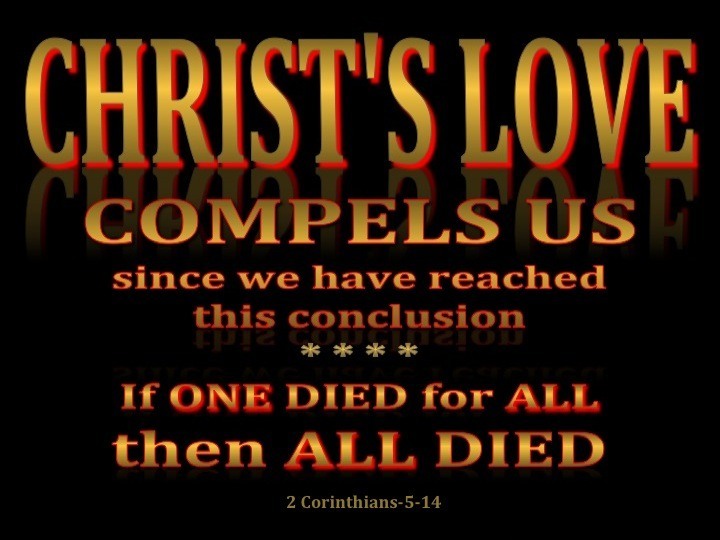 By Benjamin H. Liles
For by grace you have been saved through faith; and that not of yourselves, it is the gift of God; not as a result of works, so that no one may boast. ~ Ephesians 2:8-9, AMP
We can't earn our way to salvation. We were dead in our sin and trespasses against God. Since we broke the first command God laid out in the commandments God gave to Moses, "You shall have no other gods before Me" (Exodus 20:3, NASB), we have sinned and broken all of His laws: "Whoever keeps the whole Law but stumbles
at just one point is guilty of breaking all of it" (James 2:10, Berean Study Bible). This means that we are under condemnation, not by God so much, but that we have broken our relationship and status with Him.
We are infallible creatures. We make mistakes constantly and are in the wrong for one thing or another. When we offend, we do things that hurt someone or something. The best part, the latest and great breaking news, is that God sent provision to and for us. These days we don't offer literal sacrifices to God as in the Old Testament. That representation of sacrifice, under the law, represented what God planned for us. That's why so many who followed Him in faith were called by Him, and not only that were friends of God. Because God sent that provision in His Son, who died on the cross, if we have faith in who He is, then we lean (or are dependent on) on His work.
This enables us to boast in His works, His strength. I love what Paul says in a different letter: "And He has said to me, "My grace is sufficient for you, for power is perfected in weakness." Most gladly, therefore, I will rather boast about my weaknesses, so that the power of Christ may dwell in me" (2 Corinthians 12:9). Since we can't boast about what we have done, to have earned God's grace and favor, we can boast about what He's done for us. This is our reasonable service, our sacrifice. May you abound in the grace Jesus provides all the more. In His name I pray. Amen.