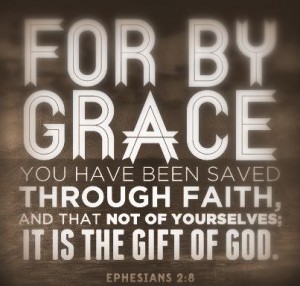 By Benjamin H. Liles
When I saw they were not following the truth of the Good News, I spoke to Peter in front of them all. I said, "You are a Jew, but you are living like a Gentile and not a Jew. So how can you now try to force Gentiles to live like Jews?" It is not because we followed the law, because no one can be made right with God by following the law. We Jews came to Christ, trying to be made right with God, and it became clear that we are sinners, too. Does this mean that Christ encourages sin? No! ~ Galatians 2:14, 16b-17, Expanded
Before I dive into this and share what Paul is getting at, from my heart, I feel a need to apologize for an already public book review I made yesterday. I have read other books I didn't truly care for and still gave a favorable review considering it wasn't in my tastes of reading. I could have done the same yesterday as I have done a few times before. Why didn't I do that? I always believe in being honest, but the way I went about it was wrong; I came across angry. I justified myself with my wife, admitting I was angry. But what exactly was I angry with? I can sit and claim I wasn't attacking Mark Baker's book
Spiritual Wisdom for a Happier Life
, but in retrospect I was.
One huge thing I did say was that overall he's being theologically sound. His insights are astounding in my view. I wish I could have been far more loving yesterday. I realize that when I read part of Galatians 2 this morning how hypocritical and wrong I was. If I can give more positive and encouraging reviews to other books I didn't like, but can't spare another positive review for a book I truly had a hard time reading, what kind of person does that make me look like? I know I'm flawed, but I want people to always see Jesus at work in my life. I don't want everyone to see the side that sins. But therein lies the problem. We live in a fallen world. If we deny God's power the right to work in our lives, but claim we love and follow His Son Jesus Christ, at best we show we aren't influenced by His Spirit but steam ahead under our own power, not His grace.
With that all said I want to dive into why Paul confronted Peter here. If we go back to verse 12 of Galatians 2 we see Peter eating with Gentile Christians, or rather Christians who weren't born Jewish. As soon as certain men from James had been welcomed to eat with the apostles and other Christians, Peter removes himself from these men to sit and party it up with Jewish Christians. Are we supposed to be selective about who we associate with under the gospel of Jesus Christ? I don't think so, and that's Paul's biggest beef with Peter here.
In another letter, Paul writes, "I
f another believer is distressed by what you eat, you are not acting in love if you eat it. Don't let your eating ruin someone for whom Christ died.
Then you will not be criticized for doing something you believe is good" (Romans 14:15-16, New Living Translation). Paul might as well have said, "If someone else is distressed because of you, you are not acting in love. Don't dissuade anyone else for whom Christ died. In that way you won't be criticized for what you believe is good." When I look back to how I responded to a book I didn't like, I could have written something far more encouraging so that the love of Christ could be seen.
So, why did I title this article Jesus Justifies, not the Law when I'm talking about hypocrisy? If I sat here and claimed the Law can save more so than the blood of Jesus, then what need do we have for Him dying in our place so suspend God's wrath on sin? This part of the argument I'm agreeing with Paul, having written, "
For through the law I have died to the law, so that I might live for God. I have been crucified with Christ" (Galatians 2:19, Holman Christian Standard). In other words the Law doesn't save but condemns us to death. God, however, in His mercy and grace towards us provided His Son Jesus Christ to atone for us so we can have access to Him.
Being legalistic doesn't help anyone in the least bit. It doesn't help you nor does it help others. It's a stumbling block, actually, that can cause many to do more than simply misstep, but to fall away from faith in Jesus Christ. I have often written that there are some who call themselves Christians but who in fact do things based on their own steam rather than showing the works of Christ in their lives. I still stand by that. But also we all make mistakes. No one will ever be "sin free" in this life. We're not perfect little angels while we await Jesus Christ to come back and gather us, the elect. But we are called to set ourselves aside; to be holy and set apart for God. We, as His people, need to see ourselves not just as fallen as others, but to show the power and grace God has for all mankind.
It is in this way I could be more loving, showing and sharing Christ's love at all times. To be more encouraging, more uplifting, the way Christ has been towards me. And I can do this, but I can only do it with His help, not on my own. It is the works of God who saved me, not anything I have done. I don't deserve His love or grace any more than anyone else. But so that God's love can be demonstrated I can point the way for everyone, not just one specific person, or one specific group to the One who gives Himself fully. Jesus Christ is for everyone. There is no law against love. Where and what love has done is done for all. I pray everyone is blessed. I also pray these words from my heart show I was having a bad day yesterday, that I am asking for forgiveness for that posting. I pray all of this in the matchless and boundless love and mercy in the name of Jesus Christ. Amen.