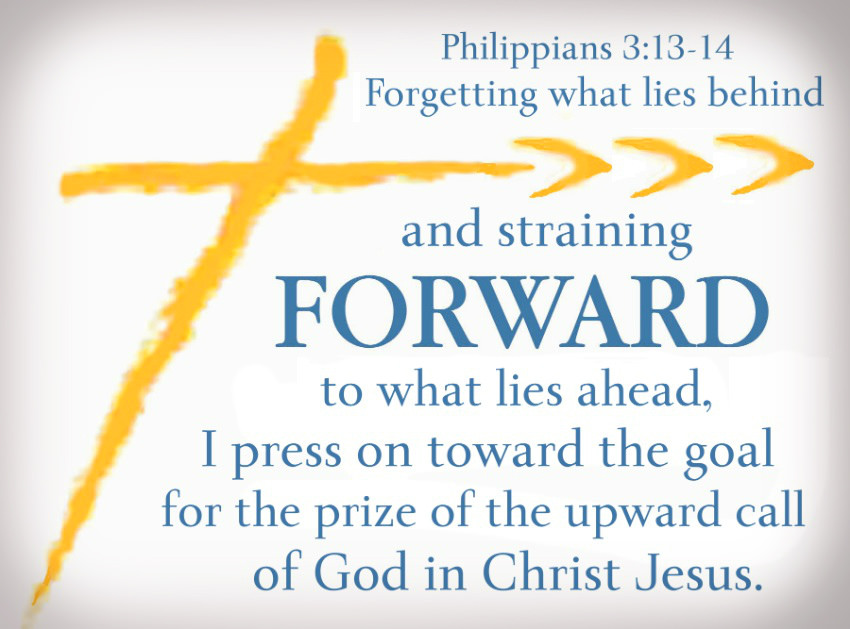 By Benjamin H. Liles
For the better part of this month I have been working on an idea I have had to help those of us who follow Christ to maintain their walk with Jesus as well as to help build faith. I'm not fully ready to divulge more, yet, but keep waiting as I will share more in days and weeks to come. With that said, I want to look at what Jesus teaches in Matthew 6:19-21: "
Don't store treasures for yourselves here on earth where moths and rust will destroy them and thieves can break in and steal them.
But store your

[for yourselves]

treasures in heaven where they cannot be destroyed by moths or rust and where thieves cannot break in and steal them.
Your heart will be where your treasure is."
Several times in the gospel record, from the books of Matthew through John, we see Jesus talking about gaining a spiritual life, one in which God is honored and revered. What consumes your thoughts? Is it money? A job? Maybe even success? I don't believe these things are bad to begin with, but what portion of the day do we think on these things, and is it something that consumes us? This is what dictates where our minds are.
According to what Jesus is saying this is the whole point. We read, "This is how it will be for anyone who stores up treasure for himself but is not rich toward God" (Luke 12:21, Berean Study), in regards to how our lives are without God being in it or even active in and throughout our lives. This is a huge point. If God isn't first in our lives then why should He allow us in His life?
The biggest thing I can say here is that when we allow Him the right to renew us, to show us the darkest parts of our hearts, He does it with the intent of purging us from the filth we were mired in. Think on that part of the Prodigal Son parable: "H
e went and hired himself out to one of the citizens of that country, and he sent him into his fields to feed swine.
And he would have gladly filled his stomach with the pods that the swine were eating, and no one was giving anything to him.
But when he came to his senses, he said, 'How many of my father's hired men have more than enough bread, but I am dying here with hunger!" (Luke 15:15-17, New American Standard).
As I said before here, having a job is a good thing, having money to pay the bills and to have food in your house is acceptable. But when those things are the only things you think of, how to be satisfied, God only fills that part, nothing else. If we knew how to reach those who were lost in the muck, helping them to see, to "come to their senses" as the Prodigal Son did, we would have more people who are Heaven-minded.
No one fully knows who wrote Ecclesiastes, but it is written, "I have seen all the things that are done under the sun and have found everything to be futile, a pursuit of the wind" Ecclesiastes 1:14, Holman Christian Standard). Think on this so far and consider where you have your head. If it's on the earth which we stand and live on, it will all waste and fade away, eventually. God says it will happen in His word: "But the day of the Lord will come as unexpectedly as a thief. Then the heavens will pass away with a terrible noise, and the very elements themselves will disappear in fire, and the earth and everything on it will be found to deserve judgment" (2 Peter 3:10, New Living Translation).
Now, for those who have been blood bought, who have allowed God to change their hearts and minds, these have been changed from death o life. They have put off the robes covered with filth for robes that will never again be stained. When I say this I'm alluding to the fact that God knows who His are by their names. They have put off the things of this world and do the will of the Father, just as Jesus Christ did. They have allowed God's word, the Bible, to transform them inside and out, to give to others what God first gave to us.
The psalmist declared, "[The world and the heavens] shall perish, but you shall endure: yes, all of them shall wax old like a garment; as a clothing shall you change them, and they shall be changed" (Psalm 106:26, American King James). I want, more than anything, to give people hope. As Jesus Christ is my hope, my Savior and my Lord, I have a certainty. It is that when He said He will come back the same way He left, on the clouds of glory (see Acts 1:9-11), I trust in Him and His words.
Did Christ not tell the truth and say he would die at the hands of the Jews? Did he not also prophesy that in three days he would be raised back up? We just read that Jesus ascended to Heaven, so we have firsthand proof that many eyes saw Him leave this world. What more do we need to think on things above and not on the things below? There's a song lyric I like about being heaven minded, "
You'll be set for life - If you give your heart and believe what He's done for you - You'll be set for life - With your treasures stored up in heaven when you're through" (Set for Life, God Fixation, Petra, 1998).
We can know without a shadow of doubt where we're heading in life and in the one to come by where we choose to set our eyes. Are we heaven minded or are we focused on the things of this world? I would hope and pray our hearts are being changed, for the glory of God through the Son Jesus Christ, so we may share in His inheritance which is eternal life. I pray this helps and sets your mind at ease. In the name of my Lord and Savior Jesus Christ I pray. Amen.