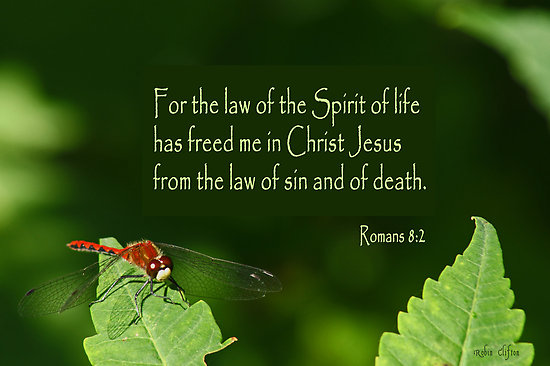 By Benjamin H. Liles
I saw something this morning, while reading, that I thought would be a good and loving word: "Let them give thanks to the Lord for his unfailing love and his wonderful deeds for mankind" (Psalm 107:8, 15, 21, 31).
Every time this verse is mentioned there are certain things mentioned before it: Those who "wandered" and "hungry and thirsty" (v. 4, 5), "Some sat in darkness" (v. 10), "Some became fools" (v. 17), "Some went out on the sea" (v. 23).
Now look at what God did when t
hey repented of their sins - "He led by a straight way" (v. 7), "He brought them out of darkness...and broke away their chains" (v. 14), "He sent out his word and healed them; he rescued them from the grave" (v. 20), "He stilled the storm to a whisper; the waves of the sea were hushed; he guided them to their desired haven" (v. 29, 30).
What happens each time when we call out to Him who loves us in our distress? It is He who saves. Now I really have to point to something here. Who is it who calmed the storm with a word, who guided men in all ways? "Jesus was in the stern (rear side of a boat)...He got up, rebuked the wind and said to the waves, "Quiet! Be still!" Then the wind died down and it was completely calm" (Mark 4:38-39).

Each and every time we see a Word from God doing something active and with purpose it is done by the hands of Jesus. Take the time to read the gospels (Matthew, Mark, Luke and John). In each and every time we need Him and His help, He is there waiting patiently for a word for all of us. I've heard it a lot, even before I was a Christian myself, "But I don't see how God can love someone like me; for all the things I have done."

We may turn away from Him, what seems like a thousand miles from Him, but if you simply turn around and start the process of coming back to Him, you'll see He's right there to meet your need. He healed a woman when all she thought she needed was to "simply touch the hem of his cloak" (see Matthew 9:20-22; Mark 5:25-34; Luke 8:43-48). Jesus turned to her, because she first turned to Him, and He said, "faith (your confidence and trust in Me) has made you well! Go (enter) into peace (untroubled, undisturbed well-being)" (Luke 8:48, AMP).

If we just look to Him, Jesus Christ, who took up His cross and died in our place, we would see He chose those nails to bring us healing, peace, and to let us know we are never left alone (by Him). He is our reward, our portion, and our prize. So, let us come forward in humility and in faith, asking Him for forgiveness. It is He who heals and restores.