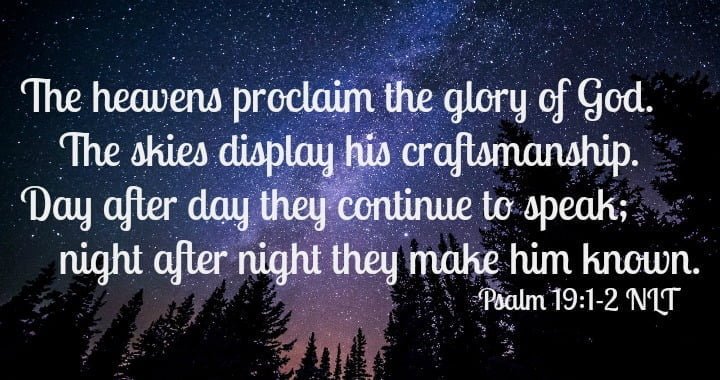 By Benjamin H. Liles
My friends, this is the second letter I have written you to help your honest minds remember.
I want you to think about the words the holy prophets spoke in the past, and remember the command our Lord and Savior gave us through your apostles [Jude 17].
It is most important for you to understand what will happen in the last days. People will laugh at you.
They will live doing the evil things they want to do [indulge their own desires/lusts; Jude 18].
They will say, "Jesus promised to come again. Where is he? Our fathers have died, but the world continues the way it has been since it was made

[it began with creation]

."
But they do not want to remember

[willfully forget/ignore]

what happened long ago. By the word of God heaven was made [came to be; Gen. 1:3–20; Ps. 33:6; 148:5; Heb. 11:3], and the earth was made from water [Gen. 1:2; Ps. 24:2] and with water [Gen. 1:6–7, 9; Ps. 33:7; 136:6; Prov. 8:27–29].
Then [Through these; either the water and the word of God, or the heavens and earth which poured forth their water; Gen. 7:11] the world was flooded and destroyed with water [being deluged with water; Gen. 6—9].
And that same word of God is keeping

[reserving; holding in store]

heaven and earth that we now have in order to be destroyed by fire [Deut. 32:22; Is. 66:15–16; Zeph. 1:18; Mal. 4:1]. They are being kept for the judgment day and the destruction of all who are against God

[the ungodly/impious people]

.
~ 2 Peter 3:1-7, Expanded Bible
As if these two passages, both Psalm 19:1-2 and 2 Peter 3:1-7, suggest we can know God and His works--His works testifying of His creative nature, we have an inexhaustible look at the nature and person of God. John said of Jesus Christ, "
In the beginning was the Word, and the Word was with God, and the Word was God.
He was in the beginning with God.
All things were made through Him, and without Him nothing was made that was made" (John 1:1-3, New King James). Paul said, "
By their own evil lives they hide the truth.
God shows his anger because some knowledge of him has been made clear to them. Yes, God has shown himself to them.
For since the creation of the world, God's invisible qualities—his eternal power and all the things that make him God—have been clearly seen, understood through what God has made. So people have no excuse" (
Romans 1:18b-20, Expanded).
Ought we to make God through His Son a liar, we make ourselves more higher than we truly should. We are told in and by scripture, "Surely he is scornful to scoffers, but he gives grace to the humble" (Proverbs 3:34). Yet Peter says it differently to appeal to us: "In the same way, you younger men, be subject to the elders. And all of you clothe yourselves with humility toward one another, because God resists the proud but gives grace to the humble" (1 Peter 5:5, Holman Christian Standard).
We're told at the end of His great book, the Bible, "I am the Alpha and the Omega," says the Lord God, who is and was and is to come--the Almighty" (Revelation 1:8, Berean Study). If we keep on provoking the God of Israel, when Jesus Christ comes in all His glory ALL will be brought in subjection to Him. Scripture, from Genesis to Revelation shows us how much He fulfills God's words to the fullest. If we listen to Christ carefully we hear Him say things such as:
"I and the Father are one" (John 10:30, Berean Study).
"Don't assume that I came to destroy the Law or the Prophets. I did not come to destroy but to fulfill" (Matthew 5:17, Holman Christian Standard).
"
For He chose us in Him before the foundation of the world to be holy and blameless in His presence. In love He predestined us for adoption as His sons through Jesus Christ, according to the good pleasure of His will, to the praise of His glorious grace, which He has freely given us in the Beloved One" (Ephesians 1:4-6, Berean Study).
And lastly, "Speak to all the congregation of the sons of Israel and say to them, 'You shall be holy, for I the LORD your God am holy'" (Leviticus 19:2, New American Standard).
We have scripture backing up scripture declaring from the beginning that God's holiness made all of this. He framed the world, the universe, the starry host, the grass of the field, the sky, the heavens, everything in it, on it and below it to tell us of His majesty! All of it declares the works and deeds of One who loved us from the foundation. But...it is we who demand our own way from Him. Yes, He commands us to worship and reverence Him; not out of malice or fear of things, but out of knowledge of Him and who He is.
When we read the Creation account in Genesis we don't read, "You've been made to preoccupy yourselves with imaginations, vanity; to sit idly by and do nothing." No, what we read is a God who wants and desires our activity with Him: "Be fruitful and multiply; fill the earth and subdue it; have dominion over the fish of the sea, over the birds of the air, and over every living thing that moves on the earth" (Genesis 1:28, New King James).
Rather, and this is my express opinion here, He made us to be in a relationship with Him. We are to walk in and with Him, experiencing life to its fullest, having life eternal, and to worship and glorify Him forever. How is that a boring thing? It isn't! We're always going to be doing something, not resting on our laurels. But our great-grandparents, some nth degree great-grandparents, Eve succumbed to the voice, which said, "Has God indeed said, 'You shall not eat of every tree of the garden'?" (Genesis 3:1, New King James).
He heard God's command given, and he distorted and perverted God's word to Eve: "
You may eat the fruit from any tree [or all the trees] in the garden, but you must not eat the fruit from the tree which gives the

[of the]

knowledge of good and evil

[eating from this tree would make Adam, not God, the determiner of right and wrong]

. If you ever eat fruit from that tree, you will

[certainly]

die!" (Genesis 2:16b-17, Expanded). In other words, not only would Adam and Eve know physical death, but they would be separated from God, who gives each of us life. They would be spiritually dead. And instead of exercising their dominion (see back to Genesis 1:28), they forfeited that right rather than standing on what God truly said.
By allowing sin and death to be active, we actually allow ourselves to live in defeat; and not just that, but we allow ourselves to be without God. He tells us, just as He did Moses and Joshua, "Be strong and courageous. Do not be afraid, do not be discouraged for the LORD your God is with you wherever you go" (Deuteronomy 31:6, Joshua 1:9). We have this wonderful assurance that when we allow Him access within us and throughout us that if we listen, actively, to Him we can stand firm, always!
At the same time, it means we can't give in to our fears of others, of other people and what they say or think. Who moves us forward in our faith: God or man? If we say God moves us forward then we have no fear other than what is normal. If we fear people and what they say and think, then we're saying God has no place in and with us. I want to show how much God is the author and finisher of our faith. Just as He said to John, on Patmos, "I am the beginning and the end," so is He to us. We must choose whether or not we are His and to live our lives in such fashion.
Father, You are holy. You make Your name known to all who believe and desire to follow after You. You have forgiven me time and time again for my accrued debts. Help me to forgive those who have debts with me as well. I delight in You and Your word, allowing it to touch my heart and mind, showing me which way to go. Your word is the Bread of Life to me. Sustain me as well as others too. Hear the heart's cry of Your people, who humble themselves and seek Your face. I give myself over to You, for Your will and grace and mercy to be known. I ask for Your kingdom come. I want Your will to be done. And for Your honor and glory to be evident in our lives, not just mine. I ask this in Jesus' holy and precious name. Amen.