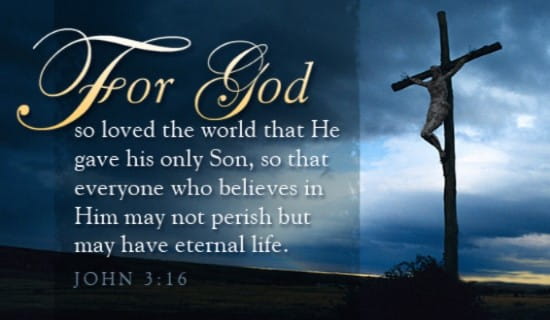 By Benjamin H. Liles
The people asked Jesus, "What are the things God wants us to do?" Jesus answered, "The work God wants you to do is this: Believe the One he sent" (John 6:28-29, Expanded).
Before I begin, I know this is a short piece of scripture to go over. If we read what the people did to find Jesus at Capernaum, we see a people who didn't believe in Jesus because of what He did for them. Rather, they wanted to take Him and make Him their king, their ruler (see John 6:15). But when we read on, we see they seek after Jesus. It makes you wonder: Do they seek Him as they did before, or or they seeking Him to put faith in them? That's how Jesus answers them.
Jesus responds to their question, which is, "What are the things God wants us to do?" not clearly understanding that the bread Jesus is telling them about is a reference to Himself; giving them "food that stays good always and gives eternal life. The Son of Man will give you this food, because on him God the Father has put his power" (John 6:27b-28, Expanded).
So Jesus answers their question with "The work God wants you to do is this: Believe the One he sent." Jesus is teaching the people that He is the One the people should put their faith in. Remember Jesus healed people, those who had faith, with the Father's will actively leading Him to do those things. Jesus can only do those things when the person He's encountering have and put their faith in Him (see Matthew 8:5-13; Luke 8:43-48; Matthew 11:4-6, to name a couple of instances).
Earlier in the gospel of John, we see Jesus teaching Nicodemus. What was the purpose of this conversation? Jesus tells Nicodemus, "
I tell you the truth, unless you are born from water and the Spirit, you cannot enter God's kingdom.
Human life comes from human parents, but spiritual life comes from the Spirit.
Don't be surprised when I tell you, 'You must be born again.
God loved the world so much that he gave his one and only Son so that whoever believes in him may not be lost, but have eternal life" (John 3:5-7, 16, Expanded).
John, in this book, is showing us how Jesus is the center for our Christian faith. Jesus tells Nicodemus God sent Him so that for those who believe may inherit eternal life. And He's telling the people from Galilee this same thing: "Believe the One he sent" (John 6:29, Expanded). The problem is they weren't seeking Jesus to put their faith in Him. We read, "
What miracle will you do? If we see a miracle, we will believe you. What will you do?
Our ancestors ate the manna in the desert

[wilderness]

. This is written in the Scriptures: 'He gave them bread from heaven to eat" (John 6:30-31, Expanded).
Jesus responds, saying, "
I tell you the truth, it was not Moses who gave you bread from heaven; it is my Father who is giving you the true bread from heaven.
God's bread is the One who comes down from heaven and gives life to the world.
I am the bread that gives life. Whoever comes to me will never be hungry, and whoever believes in me will never be thirsty.
But as I told you before, you have seen me and still don't believe.
The Father gives me the people who are mine. Every one of them will come to me, and I will always accept them.
I came down from heaven to do what God wants me to do, not ·what I want to do."
Jesus continues on, "Here is what the One who sent me wants me to do: I must not lose even one whom God gave me, but I must raise them all on the last day.
Those who see the Son and believe in him have eternal life, and I will raise them on the last day. This is what my Father wants.
The Father is the One who sent me. No one can come to me unless the Father draws him to me, and I will raise that person up on the last day.
It is written in the prophets, 'They will all be taught by God.' Everyone who listens to the Father and learns from him comes to me.
No one has seen the Father except the One who is from God; only he has seen the Father.
I tell you the truth, whoever believes has eternal life.
I am the ·bread that gives life
" (John 6:32-33, 35-40, 44-48, Expanded).
What happens next is Jesus' big speech about the institution of communion, which replaces the passover meal. "Those who eat my flesh and drink my blood live in me, and I live in them" (John 6:56). We can think Jesus is being literal, but I want to pose this question: after two thousand years do we have access to His body, which is now in Heaven, or to His blood? Rather Jesus is talking about breaking bread, like He did in Galilee to feed the people there, and the blood He's referring to would most likely be unfermented wine, grape juice. But that's beside the point.
What we need to do with this Jesus who tells us we need to have God's Spirit, to believe in Him and what He's doing is put our faith in Him, whom God--the Father--sent on our behalf. He took our punishment: "But he took our suffering on him
and felt our pain for us.
We saw his suffering
and thought God was punishing him.
But he was wounded for the wrong we did;
he was crushed for ·the evil we did. T
he punishment, which made us well, was given to him,
and we are healed because of his wounds" (Isaiah 53:4-5, Expanded). He bore within His body, not only our punishment, but He canceled out all assignments according to our sin. It's like God put up a sheet with His Son, saying, "These sins I will remember no more." Even though there was nothing like this with Jesus on the cross.
We have one way to the Father and it is through the work and shedding of Jesus' blood. He was innocent. He did no wrong. And yet He went to the cross so we may have access to and before the Father, God. He has forgiven our debt; remembering them no longer. He asks us to do the same with those who have harmed us. The forgiveness we show others, shows how much He's forgiven us: "For this reason I say to you, her sins, which are many, have been forgiven, for she loved much; but he who is forgiven little, loves little" (Luke 7:47, New American Standard). Let us all walk in His righteousness, believing in the Son who bore our pain and suffering so we no longer have to deal with it ourselves.
Father, God, I come before You this morning admitting my sinfulness in Your holy and just presence. Forgive me my debts and help me to forgive those who are in debt to me. I want Your will in my life, not my own. I humble myself before You, as You are my Lord and King. I desire to extend Your mercy and grace to others. I want Your name to be made known. With everything I do, Lord, I desire to see You exalted. Make Your name known to all those who are Yours. I give my life so that You will be seen within me and coming forth out of me. For it is by Your hand that I am uphold. Let Your grace, mercy and love so shine before men. In the name of Jesus I pray. Amen.