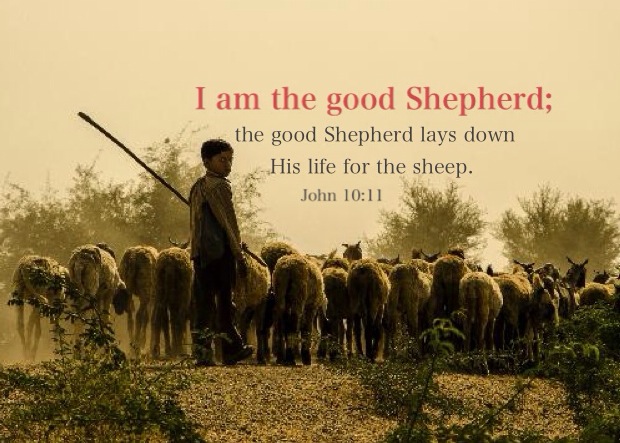 By Benjamin H. Liles
For this reason the Father loves Me, because I lay down My life so that I may take it again. No one has taken it away from Me, but I lay it down on My own initiative. I have authority to lay it down, and I have authority to take it up again. This commandment I received from My Father.
~ John 10:17-18, New American Standard
A little over two thousand years ago, Jesus Christ (meaning "Messiah" in Greek) said this: "The Father loves me because I give my life so that I can take it back again. No one takes it from me; I give my own life freely. I have the right to give my life, and I have the right to take it back. This is what my Father commanded me to do" (John 10:17-18, Expanded).
If this wasn't so, then it makes no sense as to why on Sunday, when Mary Magdalene and another woman named Mary went to the Jesus' tomb ended up running back to the disciples to tell them what happened (see Matthew 28:1-8).
Have you ever witnessed something you consider a "miracle" and had the feeling it needed to be told? This is why the disciples, the first two women, and many others tell of their first-hand experience with Jesus Christ. He rose from the grave! It's unlike any experience anyone could witness, but can be read about as if it were the Daily News. All it takes is opening up the Bible, reading about what God did at the cross, and believing Jesus is God's Son. He died for you and me, taking our punishment, and rose again so we may have everlasting life. What good news this is!
Truly, you can't have the good news until you have heard the bad news. At least, that's how I've heard it said. Take for example a doctor who, after he examines you, tells you, "Well, the bad news is you're terribly sick. The good news is the prescription I'm filling out for you will make you well." Would it make any sense to write a prescription for someone who isn't sick? Jesus said this: "Those who are well don't need a doctor, but the sick do need one. I didn't come to call the righteous, but sinners" (Mark 2:17, Holman Christian Standard).
The reason Christ came down from Heaven, where He always reigned, was to become like us. Don't misread me here; we're made in God's image, it's just up until the birth at Bethlehem when Jesus was born in a manger, God didn't experience life as we do. We are born sinful due to Adam's sin in Eden. Jesus came to clothe Himself in our "infirmities." He was born to die. As scriptures declare, "Surely he has borne our sickness, and carried our suffering; yet we considered him plagued, struck by God, and afflicted" (Isaiah 53:4, World English).
We can only understand why we can have faith in the loving acts of God when we see how sinful we truly are. Countless prophets of God: Nehemiah, Jeremiah, Daniel, to name a couple, not only poured themselves out before the God of the universe, but they announced how truly sin-filled they were: "Lord, the God of heaven, the great and awesome God,

who keeps his covenant of love

with those who love him and keep his commandments,

let your ear be attentive and your eyes open to hear

the prayer

your servant is praying before you day and night for your servants, the people of Israel. I confess

the sins we Israelites, including myself and my father's family, have committed against you.

We have acted very wickedly

toward you. We have not obeyed the commands, decrees and laws you gave your servant Moses" (Nehemiah 1:5-7).
These men of God who were of valor and bold in what God had them do owned their sins, the sins of the people, and humbled themselves greatly before God even got hold of them to use them. And it was to these men God gave them encouragement, hope, a dream, a future: "if you return to me and obey my commands, then even if your exiled people are at the farthest horizon, I will gather

them from there and bring them to the place I have chosen as a dwelling for my Name" (Nehemiah 1:9). It's a people who are blessed beyond measure to the actions God takes to restore them.
It is through this all that Jesus did what He did. It is why when He claimed, "I have authority to lay (my life) down, and I have authority to take (my life) up again," the Father gave Him that authority. He couldn't do anything on His own accord. He relied on the Father's strength and power. Yes, Jesus was divine. He acted on it a few times in His life and ministry. The purpose, however, of what He did was to do that which He saw the Father doing. Everything He did, every move Christ made, was always a step toward the cross. It is why in faith we can have boldness and strength in Him for what He did. He laid down His life and the result is because He lives, so do we.
Father, I want to take this moment here to own up to the fact I know I sin. Whether I do it because I think and purpose it, to it being done unconsciously, I repent of those moments and times. I come from a people who sin and I want to stand in the gap on their behalf, Lord. I feel it is my right and duty of love toward You. I abase myself so You may be seen and known to others. I renounce all types and kinds of sin that can keep me from Your strong hand, Your Spirit, and from Your presence. I want You, Lord. I want to remain in You as best I can until the day You bring me home. I ask that You bless others, allowing them to see You, to hear Your voice, and to know You are real. You've been real to me for some time now, and I want to live my life accordingly. In Jesus' name I pray. Amen.