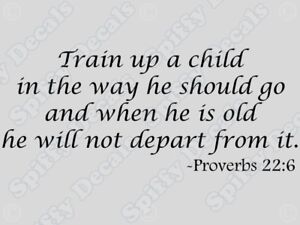 By Benjamin H. Liles
Proverbs 22:6 tells us, "Train up a child in the way he should go, and when he is old he will not depart from it." So, how do you teach (mentor, disciple) someone to hear and walk with God?
Even though I have spent limited time with God, both on my own (privately) as well as doing so publicly (allowing others to see what I say I believe and making it a purpose in keeping what I know as true - "living life as God planned"), I have done a little bit of research on what it means to be trained "in the way..(to) go, and when...old he will not depart from it."
We hear a lot about leadership, how to mentor and to disciple others (we discipline our children) and yet so often we fail on some way or aspect in our lives. Before I go further I want to also be quick to add that we have a High Priest who hears us when we sin, once we confess to Him we have done so (it doesn't mean we enjoy having sinned; see 1 John 1:9). What I have come across is this:
When Abram, son of Terah (Genesis 12:1), was called out by God to "go to a place I will give to you," it was due to how and what Abram was taught. God saw a man who was willing to obey, walk and to talk with Him all along the way. If we take a further look at Genesis 11:27 - 32 we see a couple of Abram's relatives dying in places where idolatry took place: Ur of Chaldeans (Haran died here, Genesis 11:28) as well as the land of Haran, where Terah died before Abram could even move on.
Why is that important? Even in my own life I have done my best to heed the word of God, getting rid of those things I used to partake in which can have an effect on me and the life I want to tell, in order to pass on and train others. My life isn't the best or the prettiest either. I learned to lie from early childhood friends, the same with stealing, committed adultery by lusting after girls I thought I cared for (we're all young once, making mistakes we know we will never pass on to our children), and served gods other than the God who called out to Abram, who later became Abraham according to his faith and obedience to what God told and shown him.
Mentoring someone isn't a hard thing to do, it's showing someone how to be better at something, imparting truth we should hold on to and model, to be better people - showing God's love, glory and holiness to others - not by our own works (not so much), but by what we say and do. For me to say I belong to and follow Christ means I desire those things Jesus Christ Himself modeled. After all, He gave sight to the blind, restored hearing to the deaf, made the lame walk and preached the good news of God's kingdom to the poor. In that same manner, because I do believe Jesus Christ is God's own Son, I give my best and my all, daily to live what I say I believe.
Father, I know I don't always follow You the best way I know how. I just follow You through Your Son Jesus Christ. I may stumble, and I may fall as well, but I will always do my best by Your hand to keep on following Jesus my Lord, my Savior. Just as He gave His life, I feel I also have to give mine too. But I do so with the intent of helping make leaders of others, as Jesus put it to those He called, "I will make you fishers of men" (see Matthew 4:19). I know all I can do is point the way to the Messiah, and I hope I do that to the best of my ability. In Jesus' name. Amen.